Robert W. Brady, Jr. is a systems-level software developer, the author of 'The Fovean Chronicles,'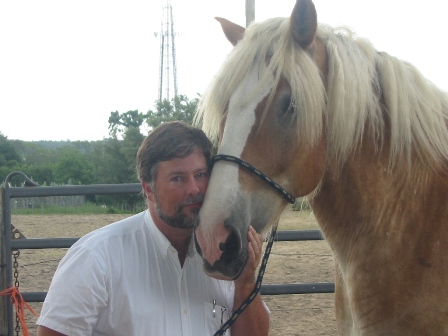 and a retired nuclear physicist for the Navy.
Born in Connecticut in 1964, he graduated from University of Connecticut in 1986 with a BA in Political Science.
While in college, he wrote basic war game programs for
The Dragon Magazine
.
After college, he was employed by
The Travelers
as an Assistant Annuities Analyst, troubleshooting problems with their new CIPS system. He managed to save the company more than $150,000 in his first three months.
He served in the Navy from 1987 - 1994, receiving the Navy Achievement Medal, the Armed Forces Expeditionary Medal, the Southeast Asia Service Medal, and Good Conduct Medal during the Gulf War. He was certified as an Enlisted Surface Warfare Specialist, a Reactor Operator, a Radiological Controls Shift Supervisor and achieved a rank of Petty Officer First Class while serving onboard the USS Truxtun, CGN-35 and the USS Cape Cod, AD-43. He wrote the first maintenance program for the nuclear Navy in 1990, using dBase 3.3+. This program went on to be the model for later software after it resulted in a 40% increased ORSE grade for the Truxtun. He is a 20% disabled veteran.
Since leaving the Navy, he's spent five years in sales, another year in marketing (radio) before finally entering the world of VB6 programming. He started his own company called 'Integration Wizard,' specializing in add-on software, in 2001 and adopted .Net programming. It is at this point that he began to specialize in legacy software and upgrading it to more current. He wrote the first working Internet interface for the GoldMine CRM for Yale University, called Web Magick, as well as the top-selling program for re-attaching email linked files back to old emails, called Link Magic.
What Bob Brady brings to the table are:
Leadership skills
Real-time marketing and sales exposure and experience
Legacy exprience going back as far as the AS400
New technology experience up to and including MVC 5 and .Net Core
Bob Brady is the person you call when it has to work on time, the first time, no mistakes, no excuses